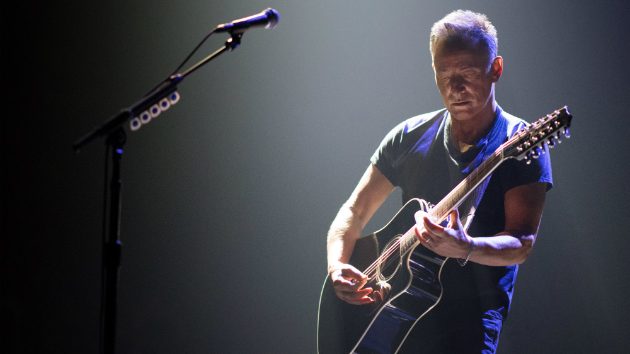 Credit: Rob DeMartin
Credit: Rob DeMartinAs Bruce Springsteen prepares to wind down his successful New York City stage production, Springsteen on Broadway, this month, the veteran rocker reveals that he plans to release a new studio album and mount a tour with the E Street Band in 2019.
In a new interview with The Sunday Times of London, The Boss tells the newspaper that he soon will go "back to my day job," that is, hitting the road with his longtime backing group. As for the album, which will be his first studio effort since 2014's High Hopes, Bruce says, "For lack of a better word, it's a singer-songwriter album — more of a solo record."
The 69-year-old Rock & Roll Hall of Famer's Springsteen on Broadway show opened in October 2017, and will close after a December 15 performance. The next day, a special documenting one of the intimate performances at the Walter Kerr Theatre will premiere on Netflix, while a companion soundtrack album will be released on Friday, December 14.
Discussing the show, Bruce quips that it's the closest thing he's ever had to a nine-to-five job.
"I've never held an honest job in my entire life," he maintains. "I've never done any hard labor. I've never worked five days a week until right now."
Meanwhile, much of The Sunday Times interview features Springsteen discussing why he thinks President Donald Trump, of whom Bruce is a vocal critic, has become so popular with the blue-collar Americans to which The Boss' music has long appealed.
Regarding the president's proposed policies to help the job market, Springsteen says, "I don't believe Donald Trump is the solution. I haven't seen he's somebody with answers. He's kept to a pretty conventional path. You know, tax cuts for the better off."
Copyright © 2018, ABC Radio. All rights reserved.